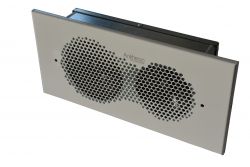 Everything is possible with Archean !
As we are distributor AND manufacturer, we offer to our customer the best products to meet the architectural requirements of our clients' projects.
We have developed a specific voice alarm speaker 10W, 100V. This loudspeaker...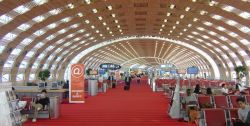 Paris Charles de Gaulle airport, also known as Roissy, is the largest international airport in France. Named for the leader of the French Free Forces during the Second World War, founder of the French Fifth Republic and President of France from 1959-1969, it is the world's tenth busiest airport in total and fifth busiest in terms of international passenger traffic. It also ranks as the twelfth busiest cargo airport.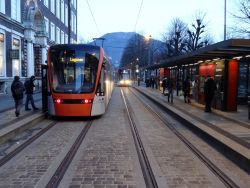 The Bergen Metro (Bybanen i Bergen) is a light rail network in the city of Bergen in Norway. On June 22, 2010, the first commissioning took place. The first stations connect the center of Bergen and the district of Nesttun in the south of the city.
Today, the tram network represents 20.4km of tracks and 25 stations equipped with a complete VoIP / Voice Alarm solution.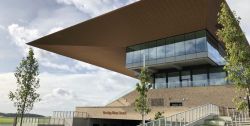 Nestled in the glorious countryside of Southern Ireland sits the Curragh Racecourse. Initially founded in the coffee rooms of Kildare, the Irish Turf Club was quickly established as the governing body for horse racing throughout Ireland. The first recorded race on the plain took place in 1727 and now Curragh (from the Irish name 'Cuirreach' meaning 'place of the running horse') is home to Ireland's five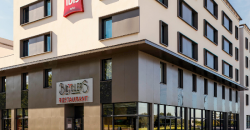 Archean Technologies has equipped the Saint-Quentin-en-Yvelines Vélodrome hotels with a Public Address (PA) sound system.
Supplied and commissioned in 2016, these hotels are located on the site of the National Vélodrome of Saint-Quentin-en-Yvelines, future site of the 2024 Olympic Games in Montigny-le-Bretonneux.
Also close to the Guyancourt National Golf, the Beltoise circuit and without forgetting the very famous...
___________________________________________________________________________________________________________
Significant projects