EN54-24 Voice Alarm speaker made by Archean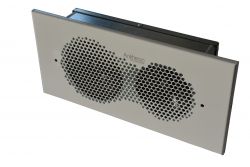 Description
Everything is possible at Archean.
We have developed a specific 10W 100V speaker. This loudspeaker was supplied as part of a metro station equipment project. This speaker was developed by Archean Technologies. And is now manufactured by Archean Technologies, in Montauban.
The speaker complies with EN54-24 and certified by UL / DBI certification body. To date, we have more than 2000 AT54PL1010T manufactured and installed.
The assembly of the speaker is 100% carried out in Montauban in our workshop. While the raw materials come from French or European suppliers, all selected with the following criteria:
Quality management system
Specialist in the supply concerned
Possibility of contracting for the supply of a certificate of conformity in accordance with Archean requirements

Specific speaker ?
We are manufacturer and have a R&D service here in Montauban. Our team is happy to discuss with you of your project.
Any specific request will be studied by our team to propose you the best solution.