Public Address for hotels and restaurant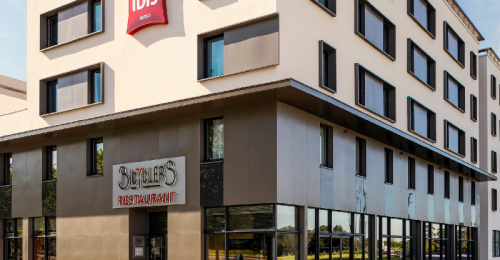 Archean Technologies supplies Saint-Quentin-en-Yvelines hotels and restaurant!
Archean Technologies has equipped the Saint-Quentin-en-Yvelines Vélodrome hotels with a Public Address (PA) sound system.
Supplied and commissioned in 2016, these hotels are located on the site of the National Vélodrome of Saint-Quentin-en-Yvelines, future site of the 2024 Olympic Games in Montigny-le-Bretonneux.
Also close to the Guyancourt National Golf, the Beltoise circuit and without forgetting the very famous Chateau of Versailles.
The director of the Saint-Quentin-en-Yvelines hotels called on Archean Technologies for the Design, the supply and the commissioning of the Public Address (PA) system for the Vélodrome hotel complex in Saint-Quentin-en-Yvelines. This project includes the equipment of two Hotels, a restaurant and a car park.
All four spaces are equipped with the same brand of PA equipment to ensure friendly use and ease of maintenance.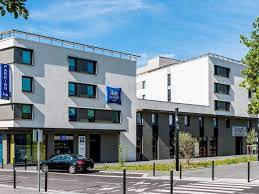 Three spaces benefit from an independent sound system:
IBIS Hotel
Hotel IBIS restaurant
IBIS Budget Hotel
The sound system of the car park is connected to the sound system of the hotel.
For the speaker part, the main brand chosen is BOSE® and the selected models DS16 SE and DS40 SE, whose color has been customized to perfectly match the color of the ceilings.
The DS16 SE are high-performance surface-mounted loudspeakers designed for ambient music background and vocal reproduction in a variety of applications including restaurants and hotels.
Both speakers can be used outdoors. Horizontal or vertical mounting options provide flexibility in installation.
This model is perfect for using the hotel's sound system and ensuring a quality musical atmosphere when playing the ACCOR playlist.
For the car park, a robust and industrial brand of loudspeaker is chosen, the model selected is a 30W sound projector, which can be used outdoors and allows quality voice and music to be broadcast.
Ecler® brand central equipment was selected for flexibility and adaptability to the multi-site complexity of this project.
The SAM312 mixer offers 3 inputs and 2 main outputs, one of which is assigned to the broadcast microphone console and the second to the music playlist input.
For this project, Archean provided the following services:
Settings of the systems as well as the self-checks before shipping the equipment to the customer.
Edition of documentation: wiring drawings, speaker layout
Commissioning of the four PA sound systems