Light rail Bergen - Voice Alarm, Voice Over IP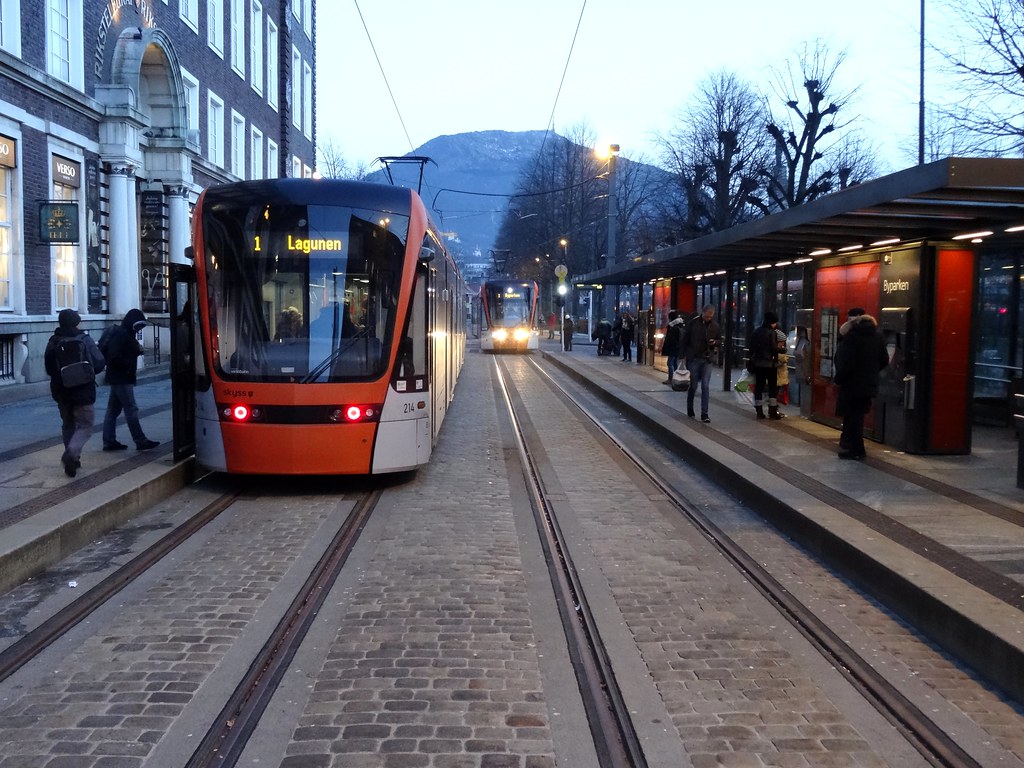 Bergen light rail - Norway
The Bergen Metro (Bybanen i Bergen) is a light rail network in the city of Bergen in Norway. It has been operated, since 2010 and until 2026, by Keolis Norge (in) the Norwegian subsidiary of Keolis. Each year 12 million passengers are transported on the light rail network of the city of Bergen.
On June 22, 2010, the first commissioning took place. The first stations connect the center of Bergen and the Nesttun district in the south of the city. It includes 9.8 kilometers of track and 15 stations.
In June 2013, a 3.6 km extension was inaugurated to extend the line from Nesttun to Lagunen. Then in 2017, a new extension of 7 km was inaugurated to extend the line from Lagunen to Bergen airport.
Bybanen AS is planning an additional extension to the north and west, which will be commissioned in 2022. This work will add 10 km of track as well as a new depot capable of accommodating the 12 to 14 additional trainsets required for the service.
Long-standing project for Archean
The first contract of this project has been signed by Archean Technologies in 2014, it included the design and supply of the VoIP sound system.
On this project Archean Technologies has developed several protocols in order to communicate with the many other technical interfaces present on this railway project.
In order to meet the requirements, Archean offered the products of its range in VoIP : matrix and software for sound control and management, amplifiers and microphones.
This year, we have been selected again to carry out the "Bergen Phase 4" extension which includes seven new VoIP stations as well as an underground station (Haukeland) and the Løvstakken pedestrian tunnel.
These last two zones must comply with Standard EN54-16 - Fire detection and alarm systems - Part 16: central element of the voice fire alarm system.
Thus Archean Technologies is deploying an architecture which it has made a specialty of, a hybrid VoIP / security sound system. VoIP provides all the functionalities related to transport and passenger information requirements while the evacuation sound system meets harmonized EN54 standards as well as acoustic requirements.