Collaborative
Archean is very proud of the developped partnerships. We thank our partners for all the experience lived since 2005 and look forward to future.
Archean Technologies has always been in Montauban, Tarn-et-Garonne and try to control its supplies. We work most of the time with local suppliers, French suppliers and European suppliers. This helps us to control the delay and quality of the products.
Socios para la Innovación
Socio histórico
Since 1982, BBC has developed an important product range and has become the leader of the British market of PA and Voice Alarm systems. BBC is very careful to the customers' needs, to the products' design, to their friendly installation on site and above all to the full compliancy to the EN54-16, BS5839-8 & EN60849 Standards.
From the beginning, BBC has let us in charge the French and Spanish distribution of its products. Thus, in 2009, this partnership has combined our both technologies and enabled to create new products.
Socio del proyecto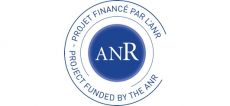 Archean Technologies works on a projects that will permit to create a measurement box for audio-prothesis.
A partnership has been created for 2 years of R&D. The laboratory LETRA has been created and Archean is helped by prestigeous actors such as IRIT, MSHS-T (PETRA), Purpanhospital specialist of ORL and researchers from Mirail University.
Apoyo e Inversores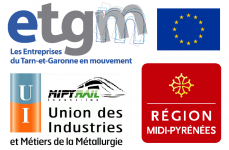 Since 2008, two investors ACE Management and Galia Gestion have met Archean's capital. They provided us high support for our R&D team, to design the products of tomorrow.

They also supported us:

ETGM,
UIMM,
Mipyrail,
Région Midi-Pyrénées
Europe